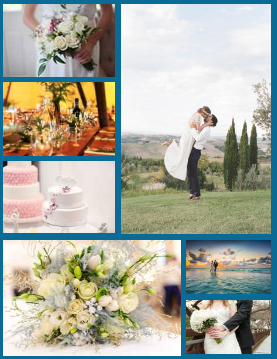 Posted by Kelowna Now Concierge
Selective focus photography of groom and bride
Wedding Planning & Event Planning | Kelowna Now Concierge Events
Wedding: We have Personalized Wedding Planner
Our wedding planner a of a client's wedding. Weddings are significant events in people's lives and as such, couples are often willing to spend considerable amount of money to ensure that their weddings are well-organized. Wedding planners are often used by couples who work long hours and have little spare time available for sourcing and managing wedding venues and wedding suppliers.
Bride: Our main goal is that the bride won't ever get bored; the atmosphere needs to be always happy and exciting. You can cook a nice lunch, like a fancy brunch or an original pic nic. If you're the one cooking the food, be careful to follow a theme: maybe the bride's favorite color, or a special ingredient. If you want to make her laugh, just cook something she just hates from the bottom of her heart. Bring some good wine, but do not get overboard on the alcohol! Dinner time can be fancier and more polished. Choose a nice restaurant with an elegant style and all the bride's favorite dishes! At the ending of the night, just bring her to a cool club or disco. Letting go on the dance floor is just what the bride needs to forget all about the pre-wedding stress!
We have people that specializes in Wedding Dresses, Wedding Planning, Bridal Gowns, and Party Rentals. carries premium designers such as: Christina Rossi, Romantic Bridal, Bonny, Venus Bridaladult bride celebration ceremony, Angela and Alician, Moonlight Bridal
Grooms: The man of the hour will always look dashing. Allow the professional who assists with the design, planning and management also the great recommendations for the attires to wear to match your special day.
Itinerary: Custom design your perfect dream date from the morning to the finish.
We have Easy to edit templates here are two samples.
We have Professional's standing by willing to make your dream days come true, from set up, travel arrangements, to the first cocktail hour and to the perfect night closing.
wedding-itinerary-template-rustic-schedule-black-birthday-invitations-sample-party-planning-checklist-templates-word-invitation-
Sample-Wedding-Reception-Itinerary-Template
With us, It's all about you!
CONTACT US
Mailing Address: 1506, 1152 Sunset Dr, Kelowna, BC V1Y 9R7
Phone: 1-250-762-9951 Phone: 1-604-835-7242