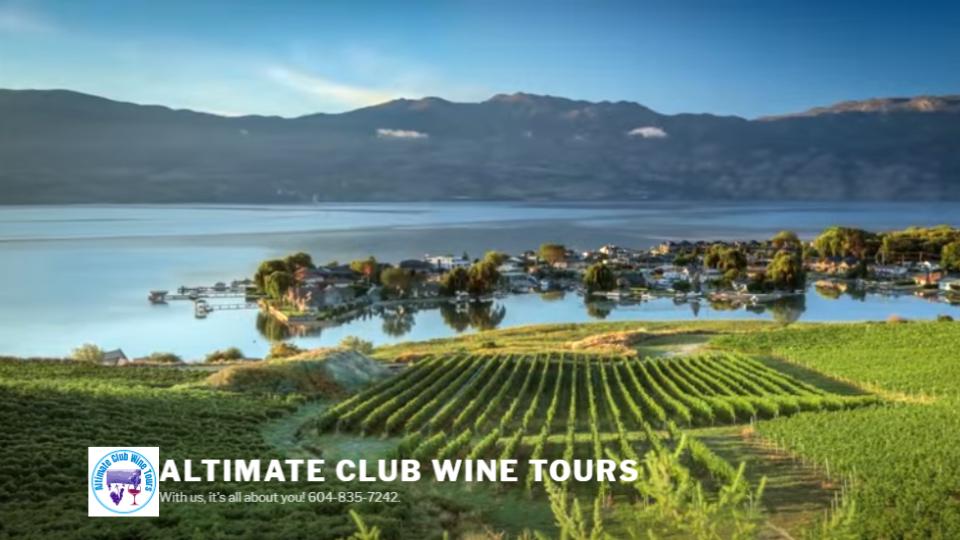 The Altimate VIP Tours
Discover the beauty of the Okanagan Valley Countryside. Relax in comfort and explore the South Okanagan, "Canada's Napa Valley". Visit this amazing wine region, meet the wine makers, or owners that have a passion for wines. These small vintners take the time to explain their unique and exciting wine knowledge.
We will also take you through back roads and rolling hillsides to uncover the many grape varieties the Okanagan has to offer. Vineyard lunch stop included. Discover the wonderful connection between wine and food. Guests may choose tasty menu items at their own expense.
Let us know if you have a preference for specific wines or wineries.
With us, it's all about you!
Additional information
DEPARTURE/RETURN LOCATION Altimate Club Wine Tours promises a safe ride home to every guest. We will pick you up at any hotel/motel/home address in Kelowna or Oliver.
DEPARTURE TIME We will pick you up at approximately 9:00am. We will be sure to give you a call or text the day before with exact departure time.
RETURN TIME We don't like to put a limit on fun! But if we had to take a guess, we will return at approximately 4:30pm.
WHAT TO BRING We recommend that you bring a camera, cell phone, sunglasses, money, ID. and a light sweater just in case! We will have bottled water on board for your convenience.
WHAT'S ALL INCLUDED All tours include complimentary wine tastings, venue fees, vineyard walk, wine education, pick up/drop off and a surprise treat along the way!
TERMS & CONDITIONS Tours maybe cancelled up to 48 hours before departure without penalty. If tours cancelled within 48 hours the full cost will apply. Your reservation assumes release of liability, waiver of claims and assumption of risk and indemnity.